Adnami's partnership with the largest media group in the Nordics follows hot on the heels of new appointments as it continues its expansion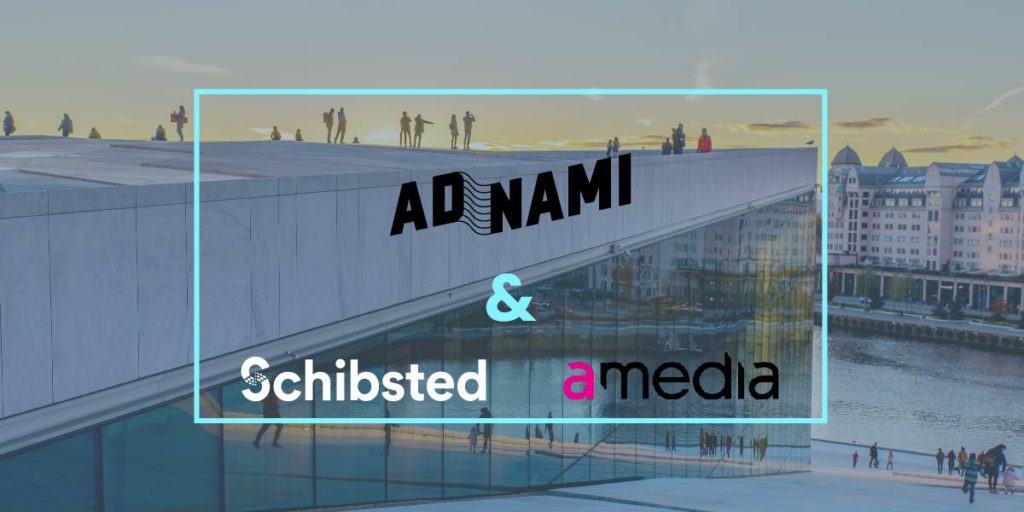 Ad tech company, Adnami, has been approved by Schibsted and Amedia, the largest media group in the Nordics, to deliver its high impact formats which cut through a fragmented media landscape, delivering high performance campaigns for a range of businesses.
Peter Østrem, Adnami's Nordic Market Director, explains: "We are delighted to be able to offer Adnami's formats across the market-leading networks of Schibsted and Amedia. These partnerships have been in high demand from advertisers and agencies seeking to streamline high impact advertising programmatically and at scale. We now have full reach across Scandinavia – making this a significant milestone as we continue to scale up and revolutionise the industry."
Tonje Pettersen, Programmatic Solutions Manager at Schibsted, says: "We look forward to providing even more impactful campaigns across our range of premium contexts, delivering optimal outcomes for brands and businesses across all four Nordic markets."
Martin Frost, Head of Digital, Data & Programmatic at Amedia, Norway's largest publisher of local media, which has also opted to partner with Adnami, adds: "Working with Adnami and offering premium formats to the programmatic market is something we've been looking forward to for quite some time. Our ambition is to make it easier for agencies and advertisers to run campaigns with premium formats across markets and publishers. Our partnership with Adnami is, if not a giant leap, a considerable step in this direction. Furthermore we see more demand coming from the Nordic market, and look forward to meeting this demand alongside Adnami."
This news comes as Adnami continues its rapid expansion across Europe and follows hot on the heels of the appointment of Joffrey Cabau as Partnerships Director, FR and Tom Dolling as Agency Sales Director, DACH. The high impact specialist also recently appointed James Upson as Managing Director for UK and NL, Sophie Spencer as UK Agency Sales Director and Jeetesh Luhar as International Sales Director, as growing numbers of advertisers across the continent turn to its attention-grabbing display and video formats.
Adnami CEO, Simon Kvist Gaulshøj, comments: "We look forward to working with Schibsted and Amedia to deliver high impact formats programmatically, with market-leading creativity and effectiveness across a range of leading digital brands. Together we will ensure the successful collision of data, creativity and measurement."
Adnami's high impact, programmatic advertising solutions are used by a growing portfolio of publishers, agencies and advertisers. With offices in Copenhagen, London, Paris, Hamburg, Stockholm and Helsinki, the team works with a diverse range of clients, including Amazon, American Express, BMW, Disney, Heineken and Samsung.
Source: Adnami