Hege Lorvik to lead Norwegian push as high impact specialist continues growth across the continent
High impact ad specialist Adnami has appointed Hege Lorvik as Norwegian Commercial Director, marking the Denmark-based tech company's first formal step into the Norwegian market.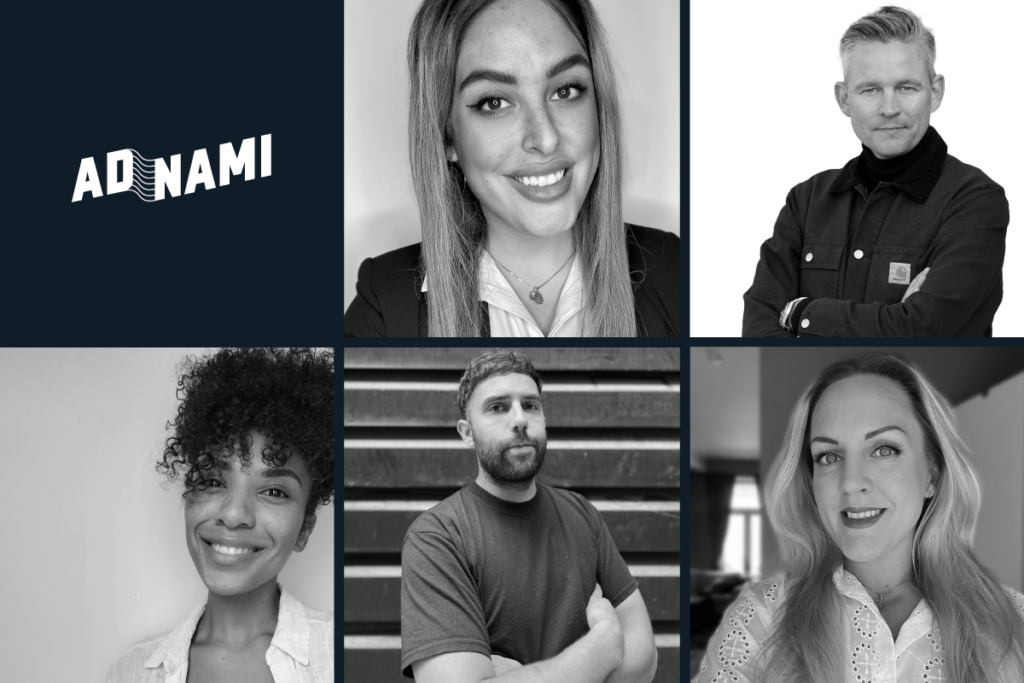 Hege's appointment comes as Adnami staffs up across several key European markets, also adding Paul Dimmock as Business Development Director UK and Morten Buus Dahl as VP Sales Denmark. The summer additions are completed by Maria Tagharobi, who joins as Agency Sales Manager in Sweden, and Laetitia Mavitidi, the new Danish-based Ad Operations Manager.
Admani operates globally, with offices in Copenhagen, Hamburg, Helsinki, London, Paris and Stockholm, but the company's first dedicated Norwegian hire signals a new priority territory, as ever-growing numbers of advertisers turn to high impact display and video formats across the continent.
Simon Kvist Gaulshøj, CEO at Adnami, says: "We are excited about our continued growth across Europe, and especially our new launch in Norway. Most important for me is to see how the strong culture and coherence within our team continues to thrive, resulting in happy employees. With our five new starters I am confident we will not just see more and better work being done, but also another cultural boost of energy and motivation across the team."
Based in Oslo, Hege brings over a decade's worth of experience in Norwegian media and technology. Formerly country director for Invibes Advertising, she has also spent time at Aller Media and the Norwegian Motorsport Federation. With Adnami, she will create and sustain strong relationships with Norwegian media agencies as advertisers wake up to the power of attention-grabbing and impactful programmatic campaigns.
Hege comments: "I am thrilled to join Adnami's growing team and to lead our expansion into Norway, which is primed for the same growth as Adnami has found in Denmark, Sweden and across Europe. As the importance of attention in advertising becomes increasingly clear, an ad platform that delivers stunningly powerful ad experiences that are also scalable, measurable and automated feels like a very exciting place to be."
Paul Dimmock arrives from decentralised ad exchange Alkimi, where he was Head of Demand. Previously, he has worked for GroupM and Dentsu across clients including adidas, J&J, the UK Government, Eurostar and AutoTrader, and in key programmatic roles for two of EMEA's largest publishing groups, News UK & Bauer Media.
Morten Buus Dahl brings a formidable track record of strategic partnerships with publishers and media agencies, having held roles at Cavai and Widespace.
Maria Tagharobi comes to Adnami from Aller Media, where she was Video Sales Lead. Laetitia Mavitidi was most recently with Join.com, having previously worked as an artificial intelligence trainer and as a research assistant at Helsingborg's pop-up Museum of Failure.
Adnami's high impact, programmatic advertising solutions are used by a growing portfolio of publishers, agencies and advertisers. With offices in Denmark, Germany, Finland, France, Sweden and the UK, the team works with a diverse range of household name clients from Amazon and Disney to Samsung.
Source: Adnami