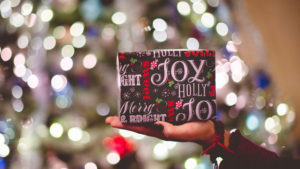 ClickZ, a digital marketing publication, in partnership with Kenshoo, a global leader in marketing technology, published a new report, Digital Advertising Trends for the 2018 Holiday Season, which shows advertisers at U.S. brands are expanding budget and reach for the 2018 holiday season by putting more advertising dollars toward social media Stories, mobile, and Amazon ads while maintaining or increasing budgets allocated toward traditional holiday ads such as Google Search and Facebook.
Among the key findings from the report:
73% of brands believe mobile will be "more important" or "much more important" than desktop for sales this year, while just 10% believe desktop will be the primary device for sales.
Advertisers are gravitating toward Facebook Stories (38% will invest in this format) and Instagram Stories (37%).
Brands who plan to run Amazon ads will dedicate 21% of overall budget to this channel (second only to Google Search at 33%) with 82% of creating Christmas-specific campaigns and 67% running dedicated campaigns for Black Friday.
Amazon ads are growing in importance especially for retailers: 56% of retail or eCommerce brands plan to maintain or increase their Amazon advertising budget this year.
From Facebook Stories to Messenger ads, Amazon ads to Universal App Campaigns, this research details understand how advertisers use and prioritize specific channels in order to reach consumers for the holiday season, and how that spend and prioritization changes each year. Significant opportunity awaits advertisers who think critically about which platforms to use to reach consumers during the 2018 holiday season.
"As we get into a holiday season that will almost certainly be the biggest yet in terms of digital ad spending, we thought it best to ask marketers what they're doing differently this year, rather than speculate on trends after reading the tea leaves. There is change, for sure, but the center of gravity remains with the channels and publishers—namely Google, Facebook and, to an increasing extent, Amazon—that have been historically successful," said Chris Costello, senior director of marketing research at Kenshoo.
The research debuted during a webinar featuring Clark Boyd, research lead, ClickZ, and Chris Costello, senior director of marketing research, Kenshoo. It is available for download from ClickZ here.
Source: ClickZ